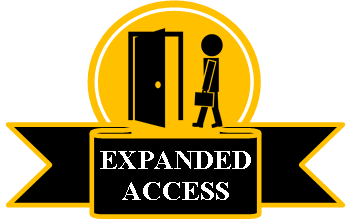 Expanded Access
With our Expanded Access program, we have opened the doors to borrowers who need access to financing but don't "fit" the standard agency or jumbo program guidelines.
The Expanded Access program provides financing options for borrowers that have difficulty documenting their income, or have debt-to-income (DTI) up to 50% (or even 55% on an exception basis).
Expanded Access also provides options to borrowers with a recent credit event such as a short sale/foreclosure or a mortgage late.
Expanded Access offers fully amortizing fixed, ARM and interest only ARM options to facilitate financing on primary, second home and investment properties.
Loan amounts from $100K-$2M
Up to 90% Loan to Value with full documentation
Up to 85% LTV with bank statement documentation
620 minimum FICO credit score
Recent credit events allowed include mortgage lates, settled housing events, and 12 month seasoning on a bankruptcy
30-year fixed, 5/1, and 7/1 ARMs*
Interest only options on 5/1 and 7/1 ARMs*